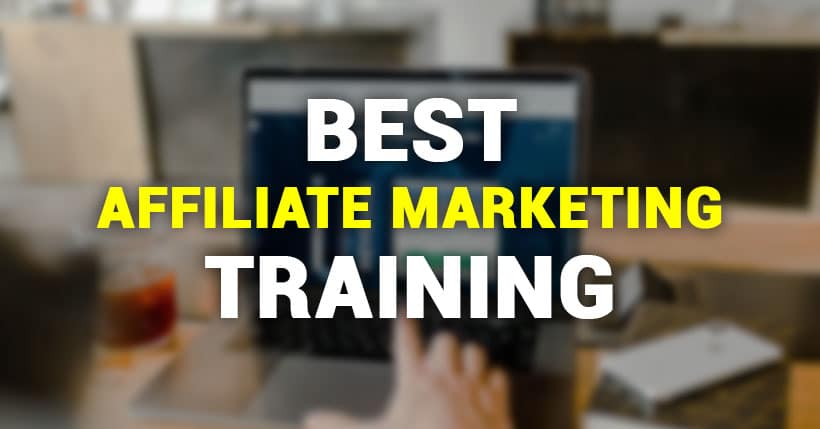 Today you're going to learn which are the best affiliate marketing courses online, so you don't waste massive amounts of time and money on the crappy ones. These recommendations are based on the 1000+ hours we've spent buying, researching and testing affiliate marketing training programs. Plus lots of feedback from real students.
Here are the best courses we've reviewed…
🏆 Best Affiliate Marketing Course 🏆
🧐 Affiliate Marketing Courses – Expert Picks 🧐
If you want to know…
Then definitely keep reading.
Jump to…
About the Author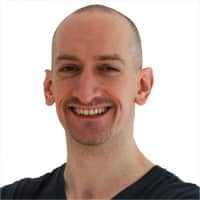 Hey, I'm Niall Doherty.
I quit my last 9-to-5 job back in 2010.
Since then, I've earned my living online doing a variety of things:
Blogging
Web design
Advertising
Online courses
Ebooks
At the end of 2018, I decided to focus on affiliate marketing.
Here's a graph of my affiliate income since then…
All that to say: I haven't simply taken lots of affiliate marketing courses – I've actually TRIED and TESTED many of the tactics and strategies shared in those courses, and know from experience what works and what doesn't.
Plus, we've surveyed 100's of real students of these affiliate marketing courses. Their feedback strongly impacts our overall ratings.
Best Affiliate Marketing Courses 2023
Perfecting Blogging is a blogging course for beginners.
Though it's not quite the best, here's why it's still a valuable option…
Low price: At $169 for lifetime access, Perfecting Blogging is one of the most affordable blogging courses on the market. This makes it a great option for beginners who are on a budget.
Decent training on blogging fundamentals: Perfecting Blogging covers all the essential topics that new bloggers need to know, such as how to set up a blog, choose a niche, write high-quality content, and promote your blog.
Regularly updated: Sophia Lee is committed to keeping Perfecting Blogging up-to-date with the latest blogging trends and strategies. She regularly adds new content and updates existing lessons.
Sophia Lee walks her talk: Sophia Lee is a successful blogger who has built a thriving business from her blog, By Sophia Lee. She is passionate about helping others achieve the same success, and she is very generous with her knowledge and advice.
No hype or sleazy sales tactics: Sophia Lee is honest and upfront about what Perfecting Blogging can and cannot do. She doesn't engage in any hype or sleazy sales tactics. She simply wants to provide her students with the information they need to be successful bloggers.
👨‍💻 70+ More Affiliate Marketing Courses
We've rated and reviewed many other affiliate marketing courses, including…
If there is another affiliate marketing course you'd like us to review, tell us about it here.
I've also written an article to help you figure out for yourself if an affiliate marketing course is good or not…
Affiliate Marketing FAQs
What is affiliate marketing?
Affiliate marketing is when you promote other people's products or services, and collect a commission for every successful referral.
Here's an example of how affiliate marketing can work…
The above graphic uses the Amazon affiliate program as an example. Many other ecommerce sites also have affiliate programs you can sign up for.
Such as:
AliExpress
eBay
Target
Walmart
Almost every web hosting service (eg Bluehost)
If someone else is selling something online, chances are they have an affiliate program you can sign up for. Then it's simply a matter of linking to their products and services from your website – or newsletter / ads / social media – and collecting a commission for every sale you refer.
Affiliate marketing is often touted as the ultimate online business model because you don't have to create any products yourself, nor are you responsible for stuff like order fulfilment or customer support.
You're simply the middle-man (or woman) who connects buyers and sellers, while collecting a percentage of any sale you facilitate.
Sounds easy, right?
Well, not quite.
The hard part is getting people's attention – eg. getting them to visit your website, or follow you on social, or watch your video – and providing them with enough value that they trust your recommendation, click on your link, and make a purchase.
What is the best BUDGET affiliate marketing course?
Currently my pick for best budget course is Passive Income Unlocked. It costs just $90 for a 6-month subscription or $150 for a yearly subscription. And you don't need any expensive tools to follow the training.
PIU is a relatively new course so it can't boast many success stories yet, but I've been inside and the training is solid. The two guys who created the course – Jeff and Ben – have consistently earned $30,000+ per month from their own portfolio of niche sites, and they show you how to do the same.
Just know that PIU is not primarily an affiliate marketing course, as they are first and foremost about monetizing with display ads. But they do cover monetizing with affiliates as well.
Why do so many other reviews recommend Wealthy Affiliate?
There are probably more reviews of Wealthy Affiliate online than there are reviews of all the other affiliate marketing courses combined. This is because 60% of the Wealthy Affiliate core training explicitly encourages and instructs students to recruit other paying members to WA.
Most of the legit affiliate marketing courses I've seen have a lesson or two at the end showing you how to sign up for the affiliate program and start promoting the course to others.
But inside Wealthy Affiliate there are literally 70 core lessons teaching people how to promote WA itself. Compared to only 50 lessons for folks who are not interested in the make money/affiliate marketing niche.
That's insane.
And it's the reason why the internet is now littered with overly positive reviews of WA.
I wrote more about this in my full review of Wealthy Affiliate »
Can you please review [insert name of course here]?
There are other affiliate marketing courses out there that we simply haven't gotten to yet.
If there is another affiliate marketing course you'd like us to review, tell us about it here.
I've also written an article to help you figure out for yourself if an affiliate marketing course is good or not:
What about Udemy affiliate marketing courses?
Udemy is an online course platform that regularly offers courses for as little as $10.
There are dozens of courses related to affiliate marketing on there. But having spent 5+ hours of researching those courses, I can't in good faith recommend ANY of them.
But if you're still keen, these are the 5 top-rated affiliate marketing programs on Udemy…
(For more about Udemy, check out my full Udemy review.)
What about Skillshare affiliate marketing courses?
Skillshare doesn't seem to offer any decent affiliate marketing training either. The several courses I researched on there all had serious issues.
I really wanted to find a good affiliate course on Skillshare because you can get two weeks free access with this link.
But it wasn't to be…
The courses on Skillshare suffer from the same issues as those on Udemy (explained here):
Meaningless ratings
Outdated training
No proof that the instructors are successful affiliate marketers themselves
By all means, sign up for the two free weeks of Skillshare and go through a few courses, but I believe you'd be better off going through the free affiliate marketing resources listed here.
What is the best affiliate marketing training?
Below are our picks, based on the 900+ hours we've spent buying, researching and testing a bunch of affiliate marketing courses. Plus lots of feedback from real students.
🏆 Top 10 Affiliate Marketing Courses 🏆
🧐 Expert Recommendations 🧐