This is the ultimate Sam Ovens review.
I recently spent 90+ hours researching Sam Ovens and going through his Consulting Accelerator 2.0 program.
On this page you'll learn:
If Consulting Accelerator is legit or a scam
What Sam's critics get right (and what they get wrong)
If you're likely to get results with Sam's training
The pros and cons of the $500 discount offer
How Consulting Accelerator compares to free/cheaper alternatives
UPDATE: Consulting Accelerator was discontinued in 2022. This review is kept online for posterity.
By the time you're done reading, you'll know more about Sam's training than 99% of people.
Then you can make an informed decision about whether or not to join.
Let's get started.
About the Author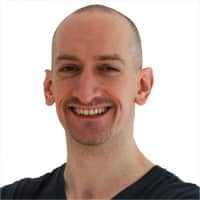 Hey, I'm Niall Doherty.
I quit my last 9-to-5 job back in 2010.
Since then, I've earned my living online doing a variety of things:
Blogging
Web design
Online courses
Advertising
Ebooks
I've bought and reviewed many online courses over the years, ranging in price from free to $3600.
Some of those courses were awful. Some were excellent.
Consulting Accelerator is one of the better training programs I've seen, but it's not without issues.
Table Of Contents
Intro
Legit Criticism
Unfair Criticism
More Things You Should Know
To learn about our review process, click here.
This review was created by Niall Doherty of eBiz Facts, with support and feedback from the Freedom Business Builder community.
Our process:
Niall first spent ~15 hours researching Sam Ovens and Consulting Accelerator.
He then signed up for the free trial of CA.
Niall spent another ~10 hours going through the course material and doing more research.
He paid $1497 and upgraded to the full Consulting Accelerator program.
He then spent 60+ hours going through the paid training material and doing further research. This included looking through the private CA community and communicating with other students.
Throughout the process, Niall kept notes in this Google Doc, which ended up being 500+ pages.
Niall wrote the first draft of this review and an accompanying article.
We shared the drafts with the Freedom Business Builder community and asked for feedback.
We sent the drafts to Sam Ovens' support team and asked if they had any comments or corrections.
We made our final edits and published the review.
Note: We may earn a commission if you decide to make a purchase through referral links in this review. Read our full disclosure here.
Who is Sam Ovens?
Sam Ovens is an entrepreneur from New Zealand who currently lives and works in the USA. Born in 1989, Sam was named to a Forbes 30 Under 30 list for Asia in 2017 after building a multi-million dollar business from scratch in less than 5 years.
I first heard of Sam Ovens in 2012.
Back then he was being promoted as the star graduate of The Foundation, an online course promising to teach students how to build a profitable software business.
Sam started his software business (SnapInspect) from his parents' garage in New Zealand. He was 21 years old and heavily in debt.
Within two years SnapInspect was reportedly grossing $35,000 per month and Sam was earning about the same amount from a consulting business he started on the side.
Soon after, Sam reported that he'd gone "from broke to $1m profit in 3 years flat"…
Later came recognition from Forbes, a fancy NYC apartment, and an estimated $65 million net worth.
(Check out a more comprehensive timeline of Sam's journey here)
I've found Sam Ovens to be a complex and somewhat controversial character.
In a 2017 interview, for example, he was reluctant to define himself:
Meanwhile, you'll find plenty of praise and criticism for Sam online…
Is Sam Ovens legit or a scam?
It's not hard to find Sam Ovens scam claims online, but they appear to be heavily outnumbered by reports of successful and happy students of Sam's courses.
A typical student of Sam writes things like this:
While a typical critic writes things like this:
Based on extensive research, Sam is by no means squeaky clean – see the criticisms section below – but overall I consider him the real deal.
For three primary reasons:
Overwhelmingly Positive Reviews From Students
Sam has an impressive 3000+ positive student reviews posted on his own website, dozens of which I've researched and verified. By comparison, I found very few negative reviews of Sam's training from verified students.
Overwhelmingly Positive Reviews From Friends
After signing up for Sam's Consulting Accelerator, I saw via the private community that 14 of my own friends had also taken the course. I reached out to all of them and heard back from 13. All but one rated it either good or great.
The Course Content Is Solid
I spent a ton of time reviewing and researching the content of Consulting Accelerator. I'm by no means an expert when it comes to consulting, but I have been earning a full-time living online since 2010 and taken dozens of business-related courses. Sam's is one of the best I've seen.
See here for a deeper investigation into Sam Ovens scam claims
What does Sam Ovens teach?
Sam Ovens teaches people how to start and grow a consulting business. However, his definition of "consulting" is quite broad.
In Week One of Consulting Accelerator, Sam flashes this definition on screen:
He goes on to say:
According to Sam, that advice can take many forms.
It can range from done-for-you (DFY) client services – eg. running Google Ads for a client – to creating an online course teaching people how to achieve the same results themselves.
Here's how Sam breaks down "the evolutionary stages of a consultant"…
This is essentially what Sam teaches: how to start off providing a DFY client service, and gradually evolve the business to become more scalable and profitable.
What is Consulting Accelerator?
Consulting Accelerator is Sam's level 1 training program, first released in 2013 and fully updated in 2017. It aims to help students build a profitable consulting business by taking them through the first three "evolutionary stages of a consultant."
Here's how Sam lays out the stages…
As you can see, Sam offers three different training programs:
Consulting Accelerator
Uplevel Consulting
Quantum Mastermind
Each program is intended to help students reach a certain level of success:
Right now you're reading my review of Consulting Accelerator. That's the program I bought and researched thoroughly. That's what this page is all about.
Consulting Accelerator is also Sam's least expensive program (price + discount info below).
These are the four main selling points of the course:
Here's how Sam himself describes it:
And here's a student's description of the course that I consider a fair summary:
How much does Consulting Accelerator cost?
Consulting Accelerator has different price points, depending how you buy it. The cheapest option costs $1,497, while the most expensive costs $2,985. Pros and cons for each option are described below.
Option 1 – Free Trial + $500 Discount
This is the best option for most people.
Use a referral link from an existing student and you'll get a 7-day free trial and a $500 discount.
The free trial gives you access to ~30% of the core course material (all of the Week 1 lessons, plus a few lessons from Weeks 2 through 5).
Here's the official comparison:
You can easily cancel the free trial if you like (see how below).
If you decide to stay in the course beyond the free trial or upgrade early, you'll be offered a $500 discount on the usual $1,997 price.
So you'll pay only $1,497 if you choose the upfront option.
The only downside to signing up for Consulting Accelerator this way is that you are NOT entitled to a refund (more info below).
But if you've read this review thoroughly and you take advantage of the free trial, that shouldn't be a problem – you'll know exactly what you're getting yourself into.
Option 2 – Free Trial + No Discount
I'm not sure why anyone would want to go this route.
It's the same as the previous option in every way, except you pay more.
To upgrade from the free trial, you'll have a choice between paying $1997 upfront, or 5 monthly installments of $597.
Option 3 – No Free Trial + No Discount
Sign up via this page to pay full price and get immediate access to the entire course.
It will cost you $1997 upfront, or 5 monthly installments of $597.
The main benefit of choosing this option is that you can avail of the 14-day money-back guarantee. But given the issues with the refund policy (detailed below), I wouldn't recommend it.
Is Consulting Accelerator worth it?
Consulting Accelerator is certainly not for everyone, despite what Sam Ovens might tell you. But it is a worthwhile investment for the right kind of person.
More specifically, Consulting Accelerator is worth it if you fit one of these three descriptions…
You're already good at what you do but suck at selling
From what I've seen, many of Sam's successful students start out like this.
They come into the course already armed with some solid skills or experience – eg. web design, coaching, real estate, athletics – but lacking a solid process for refining their offer and selling the bejesus out of it.
Consulting Accelerator helps them with the second part.
For example, this coach was able to 6x the price of her coaching thanks to CA:
This student also saw great success by following Sam's sales training:
I've seen lots of other students reporting similar, both publicly and privately.
You have no skills/experience but want to learn digital marketing
If you don't already have skills or experience, the DM Bonus section inside the course will teach you the essentials of digital marketing.
You'll know enough within a few weeks to start helping small businesses improve their digital marketing, and you'll be able to charge a decent price for your services.
A couple of examples of this from the private community:
(Fair warning: as detailed below, if you join Consulting Accelerator with no skills or experience, it will likely take you more than six weeks to land a big client contract.)
You want to develop strong sales skills and outsource everything else
The number one thing you'll learn in Consulting Accelerator is how to create a compelling offer and sell it effectively.
But unless your service is digital marketing, there's not much instruction on how to actually make good on your offer once you've sold it.
Instead, Sam shows you how to find top-notch contractors and outsource the delivery part.
This is actually how Sam got started back in the day:
I haven't seen as many CA students reporting success with this approach, possibly because few even try it, or perhaps because the lessons on finding and managing contractors aren't super in-depth compared to other parts of the program.
That said, some of Sam's students have gone this route and are clearly crushing it.
One example:
I've written a bit more about who should (and who shouldn't) sign up for Consulting Accelerator at the end of this review.
PRAISE FOR CONSULTING ACCELERATOR 👍
Proven Results, Legit Reviews
Sam Ovens regularly refers to his training as a "precise science." As in, you simply follow the process and you get results. I wouldn't quite go that far, but judging by the results and testimonials of Sam's students, his course is as close to an exact science as you can get.
Sam's own results speak for themselves.
At the start of this video from 2019, he shows almost $2.7 million in revenue for his business in a single month and $8.2 million spent on Facebook ads over 3.5 years…
Anyone earning that much revenue in a single month and consistently spending that much on Facebook ads clearly knows their stuff.
Of course, that would matter little if Sam was selling snake oil.
But if that was the case, there's no way he'd have so many positive reviews from students.
Sam proudly shows off 3000+ of those reviews on his website:
There have been claims that some of those reviews are fake (more on that below), but having looked through and researched a bunch of them myself, I'm satisfied that the vast majority are legit.
By comparison, I found very few negative reviews of Sam's training from verified students.
But more impressive than those public testimonials are the results posted in the private CA community.
Students are encouraged to "ring the bell" when they land a new client, and I found an average of 2 such posts per day in the community.
Examples:
Upon joining the private community, I saw that 15 of my friends had also taken the course:
I reached out to 14 of them – one was an employee of Consulting.com, so I didn't bother with him – and asked what they thought of CA.
13 replied.
Some noted areas where the course was lacking, and one said they didn't like it overall, but 12 of the 13 ultimately rated the course positively.
For example:
I've also exchanged emails with two other very successful online entrepreneur friends who have found Sam's training valuable.
To summarize:
Sam has clearly achieved massive success with his own consulting business.
Sam has an astounding number of positive and legit student reviews.
By comparison, I found very few negative reviews of Sam by verified students.
Students are posting positive results daily in the private community.
Almost everyone in my network who's familiar with Sam's training rates it positively.
Excellent Sales Training
Here's what Consulting Accelerator does best: it teaches you a reliable, iterative process for picking a niche, crafting your offer, and finding high-paying clients.
I say that for two reasons.
The first we've covered already: Sam's students consistently report positive results and post glowing testimonials.
Second, I actually bought Consulting Accelerator and spent many hours going through and reviewing the training. And while I don't agree with everything Sam teaches, the overall process he recommends seems rock-solid to me.
Often, as I was going through the lessons, I found myself wishing I'd taken the course several years earlier, back when I was doing freelance web design.
I was rarely short of client work, but I always struggled to land big, lucrative projects.
Sam's training definitely would have helped me with that.
Comprehensive + Step by Step
Consulting Accelerator aims to be a comprehensive, step-by-step system for building a lucrative consulting business. For the most part, it achieves that.
You'll find more than 100 hours of video training within the course (probably more like 120 hours if you include the DM training and additional bonus videos).
These are the kinds of topics covered in-depth:
How (and why) to pick a niche
How to craft, test and refine your offer
How to find prospective clients
Organic and paid client acquisition methods
Short and long-term client acquisition strategies
What the first 30 days of your business should look like
How to run an effective sales call
Client management and setting expectations
How to track progress and measure results
Common sticking points along the way
And a lot more beyond that.
To get a better sense of it all, see my breakdown of what's included in the program below.
Strategy + Tactics
Some courses teach you high-level strategy but never get into the specifics. Others are packed with tactics but lack a cohesive strategy. Consulting Accelerator achieves a nice balance.
In this regard, CA is similar to Authority Hacker's TASS (reviewed here).
Both courses show you not only WHAT to do, but also WHY they recommend doing it that way.
For example, here's Sam in Week 4 introducing a lesson about finding clients…
That lesson alone is almost 2.5 hours of content, all focused on high-level strategy.
The very next lesson also clocks in at more than two hours, but this one dives into the details of five organic ways to find clients, complete with templates, swipe files, and an hour-long bonus video walking you through how to set up a webinar.
You'll see this repeatedly inside CA.
While there are plenty of step-by-step instructions you can follow to speed up your progress, Sam clearly wants students to think for themselves and put their own spin on things.
Here he is saying as much within the course:
80/20
The 80/20 rule – aka the Pareto principle – states that 80% of outputs come from 20% of inputs. This is a recurring theme within Consulting Accelerator, as you're constantly reminded to cut the fluff and focus on what's most crucial to the success of your business.
Some examples:
Yes, some lessons within the course could certainly be shorter – I mention this in my list of nitpicks below – but overall Sam does a good job of keeping students focused on tasks that are most likely to move the needle.
Video + Audio + Text
The core lessons inside Consulting Accelerator are delivered via video (usually a screencast). Each lesson also has an MP3 audio download and a full text transcript.
Here's how each lesson is laid out:
It's very rare for a course to have each lesson available in all three formats like this.
I personally don't have much need for the MP3s, but I can imagine they'd be handy if you wanted to go through some of the course content while on the move.
Having a full transcript for each lesson did prove especially useful for me. I like to play the videos at 2x to 3.5x speed and read along with the transcript at the same time. (I usually have the same lesson open in two tabs – one for the video, one for the text – and flip back and forth between them.)
The full text is also very handy for another reason…
Easy Navigation
Consulting Accelerator is remarkably easy to navigate, thanks in large part to the custom-built Hive-Mind search feature.
This is something I wish every online course had.
Basically, there's a magnifying glass icon at the top right of every page within CA.
Click it, and the "Hive-Mind" search box appears…
This allows you to search for keywords across every part of Consulting.com you have access to.
For example, search for LinkedIn and you'll get back 400+ results…
If that's too many, you can filter it down to see only the parts of the core training where LinkedIn is mentioned…
Having a full transcript for each lesson makes this possible, and it's very handy for quickly referring back to specific parts of the training.
(By contrast, Income School's Project 24 is a video-heavy course that doesn't have a transcript for each lesson nor a powerful search feature. It's still a solid course, but much harder to navigate.)
Clear Explanations
With few exceptions, Sam explains everything clearly and completely throughout Consulting Accelerator.
Many of the concepts Sam shares in the course were already familiar to me – I've read a ton of business books – but his explanations were often better than any I'd heard before.
In Week 3, for example, he dropped a doctor analogy that I found especially powerful…
Several other analogies and explanations Sam rolled out were also spot on.
Like the one about lettuce…
And the one about natural selection…
These explanations again had me wishing that I'd found this course years earlier. My business would certainly have been better for it.
(That said, not all of Sam's explanations hit the mark for me, especially the stuff about quantum physics 😕)
Nuance
You'll find plenty of nuance within Consulting Accelerator. For the most part, Sam is pretty clear about when a particular approach should and shouldn't be used, and takes care to list the pros and cons of each method he teaches.
This is key since CA appeals to entrepreneurs of many different levels and specialties, in many different countries and situations.
I especially appreciated the nuance in Week 4, Lesson 2:
In that lesson, Sam lists and explains seven ways to find clients:
And he's very clear about when it's best to use each, which are the easiest to get started with, etc.
For example:
(Unfortunately, there are a few occasions within CA where Sam abandons all nuance and throws out an extreme statement. Examples below.)
Useful Worksheets, Templates, Cheat Sheets
For every issue you might face when building your business, Consulting Accelerator provides a handy worksheet, template and/or cheat sheet to make things easier.
I've seen these kinds of documents added to a course needlessly – ClickBank University is a prime example – and they become more of an annoyance than anything.
But every download I've seen within CA has been thoughtfully put together and serves a useful purpose.
You'll find the downloads for each lesson below right of the video:
Almost every spreadsheet can be downloaded to your computer OR opened with Google Sheets.
And most of the text documents can be downloaded OR opened with Google Docs.
My favorite download from the course was "The Consulting Doctor," a six-page document with twenty questions/instructions to help students when they're feeling stuck.
This is a simple enough document but also pretty powerful if you take the time to work through it. One of many downloads from CA that I'll be referring back to regularly myself.
Strong Emphasis On Delivering Value
Consulting Accelerator will help you become much better at sales. But the course also regularly emphasizes delivering value to clients.
If you're anything like me, you don't want to improve your sales skills at the expense of delivering a great product or service.
And while Sam doesn't teach much on the delivery side of things within CA – unless you're offering digital marketing services, that is – he does at least remind you constantly about the importance of providing value.
Examples:
Active + Helpful Private Community
Consulting Accelerator has a private community for paid members of the program. The community is quite active, almost every post receives a response, and most discussions are smart and insightful.
Note that there are actually two communities for Consulting.com – a free Facebook group for both "fans and customers," and a private community for paid members of Consulting Accelerator.
Here's how the two communities are described within CA:
I'd agree with that assessment, except that Sam often goes weeks without posting or commenting in the paid community.
When I joined CA, his most recent post was from a month prior:
However, I don't consider Sam's absence from the community to be a bad thing.
There are several admins/moderators in the community, and they are generally very active and helpful. It's rare to see a post not get a thoughtful response.
For example, I checked the paid community while writing this review and saw this post that had received comments from 4 different members in only 4 hours…
And this one which had received comments from 9 different members in 22 hours…
I read through all those comments and found the discussions to be pretty good.
I've seen inside the private communities of several premium courses and this one for Consulting Accelerator is hard to beat.
By the way, the private community was a Facebook group until October 2020, then Sam switched everything over to a different platform and shut down the group. The new setup basically looks and works the same as a Facebook group, minus ads and other distractions. Seems like a good move to keep the community as valuable as possible.
Solid Customer Support
While going through the course, if you ever have a question or get stuck, there are several ways to get help. I tested them all and came away impressed.
These are the support options listed inside Consulting Accelerator:
I've already mentioned the Search and Facebook Group private community, and we'll cover the Q&A Call's below.
The Help Center is a knowledge base that looks like this:
If you don't find what you're looking for there or elsewhere, you can open a support ticket.
I tested out the ticketing system several times and always got an acceptable answer back within 24 hours, and often within 3-4 hours.
Also a nice touch: after signing up as a paid member you'll get a phone call from someone on Sam's support team, welcoming you to the program and checking if you need help getting started.
Twice Weekly Q&A Calls
As a member of Consulting Accelerator you can attend two live Q&A calls each week, and watch recordings of hundreds of past calls dating back to 2016. The calls are well done and a nice value-add to the program.
As I'm writing this, upcoming calls appear to be scheduled at the same time every week:
Fridays at 12pm EST
Mondays at 7pm EST
And every call recording is posted with a full transcript soon after it's done.
After joining CA, I looked through two of the most recent Q&A calls.
Both were hosted by Nick Hauser, who is listed as Head of Client Success at Consulting.com (here's his LinkedIn).
Sam has hosted many calls in the past, but it looks like Nick has been filling that role for the past several months.
The average Q&A call is about an hour long, though I've seen some last almost two hours. Students submit questions via chat or are invited on to speak their question live if they prefer (audio only, no video).
You can get a feel for the format via a call recording Sam posted to his YouTube channel in 2019:
Thanks to the transcripts, it's easy to search through the archived calls. I've found Sam answering questions about his revenue and why he registered his company in Ireland, so it seems you can ask pretty much anything and you'll get a straight answer.
From what I saw of Nick, he does an excellent job on the calls. He clearly knows his stuff and takes the time to understand each question fully before answering, no rush.
Get on one of these calls and you'll essentially have a mini 1-on-1 coaching session with an experienced consultant.
(Note that you get access to all the Q&A call recordings during the free trial of Consulting Accelerator, but you won't be able to attend any of the live calls until you become a paid member.)
(Almost) Free Updates
The first version of Consulting Accelerator was released in 2013 and the program has been updated several times since. Students are given access to updated material at no extra cost.
No monetary cost, but you do need to leave a review:
Some people criticize this approach but I consider it fair game. Sam could easily charge students for updated material and maximise revenue, but he chooses not to do that.
When Consulting Accelerator is updated again, I'll gladly leave a testimonial to get access to the new material.
But that testimonial won't claim Sam's training is flawless.
Which brings us to…
CRITICISMS OF CONSULTING ACCELERATOR 👎
I've seen plenty of criticisms of Sam's course, but I'll only address those I found to be valid in this section.
Criticisms I found to be unfair are addressed further down.
Misleading + Questionable Marketing
The main issue with Consulting Accelerator is not the training itself, but how it is marketed. You'll find several claims and suggestions within the marketing material that do not accurately represent the course being sold.
Let's go through them…
No previous skills / experience required
This is a slippery one, because I agree with Sam's point in this video:
In brief, he's saying that it's silly to spend lots of time and money learning skills up front and THEN trying to find a market for those skills.
Sam recommends a "market backwards" approach instead: pick a niche, talk to lots of people in that niche, find a common problem they have and are willing to pay someone to solve, and then go learn the skills you need to solve that problem.
That makes sense.
That's good advice.
And it wouldn't be an issue except that both info pages for Consulting Accelerator emphasize that the program will help you land your first client/customer in only six weeks…
And Sam states within the first week of the training that you should be charging your first clients no less than $1,000 per month…
Sure, that's doable if you come into the program with a well-defined skillset.
But Sam will tell you that even inexperienced newbies can charge that much, because Consulting Accelerator will teach them everything they need to know…
To summarize, this is the claim Sam is making:
Join Consulting Accelerator even if you have no skills or experience
I'll teach you everything you need to know inside the program
And within six weeks you should be able to land your first client at $1000/month
Is that possible?
Yes.
Is it likely?
No.
Because unless you pick digital marketing as your niche, Sam explicitly DOES NOT teach you "everything you need to know" inside CA.
Sam's own words from the "market backwards" video above:
The fact that you'll likely need to look outside of CA to develop key skills is never mentioned in the marketing materials for the course.
And so you end up with students posting questions like this five weeks into the training…
And while I agree that some skills can be learned very quickly, it's a stretch for most people to go from zero experience to closing $1000/month deals within six weeks.
I'd wager that most students who enter CA with no skills/experience end up feeling like this:
Can such students become successful?
Of course they can.
If they keep developing their skills and following the CA training, they should be able to land +$1k/month clients consistently.
But for the vast majority of them, that's not going to happen within six weeks.
You only need 2 hours per week
One of the FAQs on an info page for Consulting Accelerator:
Say you only have a couple of hours to spare each week, read that, and decide to go ahead and purchase Consulting Accelerator.
How would you then feel upon hearing Sam tell you in the training that success requires continuous and consistent effort day after day…
… that you'll need to work like hell to deliver results for your clients…
… and that you should be putting every waking minute into execution…
I don't know about you, but I'd feel like that whole you-only-need-2-hours-per-week thing they told me up front was bullshit.
Maybe I'd realize this within the 14 day refund window, and go to request a refund…
Only to realize that I'm not entitled to a refund unless I complete all the action items from the first two weeks of the training program.
Which is problematic because there are 7 worksheets to complete in Week 1 and another 7 in Week 2… and to even know what those worksheets are about and complete them properly I'd need to watch all the videos in those weeks… and holy feckin jesus that's more than 30 hours of video!
So don't believe the claim that 2 hours per week is enough time to work through Consulting Accelerator.
Sure, you can go through it at your own pace, on your own schedule.
But unless you're able to devote a minimum of 10 hours per week to it consistently, I sincerely doubt you'll be able to build a successful business.
14-day money back guarantee
If you're not happy with Consulting Accelerator, it's possible to get a full refund.
Except not really.
Before signing up for the free trial of CA, I scoured the consulting.com website for details of the refund policy.
All I found was this basic info about the guarantee on one of the sales pages:
And this note on the site's terms and conditions page:
I went ahead and signed up for the free trial anyway, then contacted support to ask for more info on the refund policy.
They replied within 3 hours:
This information proved misleading.
Because when I went ahead and paid for full access to CA a few days later, I was asked to accept the "end user agreement" only AFTER my credit card had been charged.
This is completely backwards.
I've never seen another program take payment BEFORE giving me the opportunity to read and accept their terms.
I contacted support about this and received the following response:
So it sounds like you can get a refund quite easily if you don't like what's written in the end user agreement.
But I maintain that the whole process here is backwards and reflects poorly on Consulting.com and Sam Ovens.
Furthermore, when I did take a closer look at the end user agreement, I found that the refund policy didn't apply to me anyway…
The last line there:
Customers that sign up for the Trial and purchase are not entitled to a refund.
This is a crucial detail that most people signing up for CA are unlikely to catch.
So to make it clear…
These are the only two ways you can get a full refund of Consulting Accelerator:
Don't sign the end user agreement during the sign-up process. Instead, contact support and immediately request the refund.
Sign up for CA without the free trial, complete all 14 worksheets from the first two weeks of training. Then, within 14 calendar days of your purchase, upload all those worksheets and request the refund.
Given all that, I consider the 14-day money back guarantee for Consulting Accelerator to be essentially useless.
It'd be better if they had a simple "no refunds" policy, like Income School's Project 24.
That wouldn't be great either, but at least it'd be clear.
Free websites, funnels, domain
These misleading claims can be found at consulting.com/methodology:
Within CA they do show you how to set up websites and funnels with ClickFunnels and offer you a free trial, but it's unclear how long the trial lasts or how much you'll need to pay after.
Looking on the ClickFunnels website, I see that there is a 14-day free trial and it costs at least $97/month thereafter, with no mention of a free domain.
If you can't afford it… buy it anyway
Problematic words from a Consulting Accelerator FAQ:
I get that this approach worked for Sam Ovens, who was at least $30,000 in debt when he signed up for The Foundation back in 2012.
That course cost $3,600 and helped Sam build his first successful business (SnapInspect).
The same approach has also worked for some of Sam's students.
For example, Paul Xavier reportedly bought the training on credit and went on to build a 7-figure business…
That said, I still believe it's highly irresponsible for Sam to recommend people go into debt to buy his course.
I'd be okay with him presenting this as an option if he also listed a few alternatives for people who feel they can't afford the program.
But the only other thing he mentions is selling some possessions.
How about:
Live more frugally and save up for the course
Make the most of Sam's free content on YouTube to get started
If currently unemployed, go get a job
If currently employed, ask for a raise, work overtime, or get a second job for a while.
Sure, there's no immediate gratification with those options, but there's also far less risk.
Contradictions + Inconsistencies
Every so often within the CA training – particularly during the first couple of weeks – you'll hear Sam say one thing, only to later contradict himself.
Examples…
Think for yourself (but don't doubt the program)
In Week 1, Lesson 1 Sam tells you that it's important to think for yourself…
Seven minutes later, he tells you it's also important not to doubt the program…
This is not going to be easy (but it's surprisingly easy)
Also in the first lesson, Sam tells you it's not going to be easy to succeed…
Later in the same lesson, he tells you it's not only possible to succeed, but it's actually surprisingly easy…
Fast results are totally possible (but also not)
Also in the first lesson, Sam says there's no reason why you can't earn back the price of the course in your very first week, perhaps even your first day…
Then in the very next lesson, Sam says you will not see massive results in the short term…
The minimum you should charge is $2000 $1500 $1000
On a sales page for Consulting Accelerator, Sam says you should never price below $2000…
Then in Week 1, Lesson 1 he tells you not to charge any less than $1500…
Later that week, in Lesson 6, he recommends a minimum price of $1000…
I could give you a bunch more examples like that.
Most of the contradictions and inconsistencies I noticed were in the first couple of weeks of the course.
Thankfully, there was much less once the training got more practical in Week 3.
Sam's Bizarre Bragging
At the time of recording most of the videos for Consulting Accelerator 2.0, Sam Ovens had gone from struggling entrepreneur heavily in debt to earning $20 million dollars in only five years. Such rapid success may help account for the not-so-humble bragging and flashes of ego throughout the training.
For example, at one point Sam states that he took over the entire consulting industry:
That struck me as a strange claim to make, when the most Sam has ever earned as a consultant is ~$40 million in a year… a mere drop in the ocean compared to the 30+ consulting firms that earn more than a billion dollars in annual revenue (listed on Sam's own website, no less).
In later lessons, Sam claims that he's about to trigger a new Renaissance and change the way civilization views reality…
And several times he asserts that he's invented totally new concepts or frameworks…
And yet, in Week 6 of the training Sam notes that much of what he teaches can be found elsewhere…
And back in 2013 Sam admitted in an interview with Mixergy that much of his early success – he was apparently earning about $35k/month as a consultant at this point – came from copying what successful people did…
I found Sam's bragging to be especially bizarre since little within CA struck me as truly new or revolutionary.
That said, I agree with the assertion that the value of the course is in the combination of numerous fundamental and advanced concepts into a clearly marked road map.
And mercifully, Sam's brags thin out after the first two weeks of the training.
Watching the more recent videos Sam has posted to YouTube also has me hopeful that the next update to Consulting Accelerator will feature far fewer flashes of ego.
In this 2019 video, for example, Sam comes across a lot more modest and mature than he does inside CA…
Occasional Extremes
Remember how I praised Sam for his use of nuance earlier? Well, unfortunately, there's some nuance to that nuance, in that Sam will occasionally abandon all shades of grey and hit you with a statement so extreme you'll be left scratching your head.
For example, according to Sam, having a job is all bad and employees are basically slaves…
Everything you learn in school is wrong…
And $5 million decisions should be made without thinking…
Sam's habit of talking in extremes becomes especially apparent when you keep track of all the different things he claims to be "the one most important thing."
It changes constantly throughout the training.
Here's a list from the first four weeks:
Taking full responsibility
Not giving up
Thinking for yourself
Natural law
Results
The consulting equation
Knowledge
Testing
Selling only what the market wants and needs
Belief in your ability to figure things out
Understanding the dark and destructive side of yourself
Sales
The ability to quickly change and adapt
Managing yourself and your mind and being able to control your emotions and regulate your behavior
Facebook ads training needs updating
Most of the videos in Consulting Accelerator 2.0 were recorded in 2017. For the most part, that's fine, as the majority of the tactics and strategies are evergreen. But the Facebook ads training in Week 5 could do with an update.
Some students were still reporting good results from the Facebook ads training in 2019 and 2020:
But looking through the private community I more often saw students asking for the Facebook ads training to be updated:
A big update for the course is rumored to be in the works, so the Facebook ads training should get a refresh then.
Keep in mind though that you'll only need the Facebook ads training if you're planning to run FB ads for your own clients, or if your business is already pretty advanced and you're looking to move beyond organic client acquisition methods.
If that describes you, go through the ads training with the expectation that you'll have to figure a few things out for yourself, or ask for help in the community if you get stuck…
Nitpicks
Here are some other minor issues with Consulting Accelerator worth mentioning.
Some lessons too long / over-complicated
I found this mainly to be the case in Weeks 1 and 2, though that might be because those were the parts of the training that resonated with me the least.
(I've read reports from other students saying Week 2 was their favorite, so there's that.)
In general though I reckon the lessons could be ~20% shorter without losing their effectiveness, mainly by cutting out some repetition and simplifying a few explanations.
Also, given that there are 100+ hours of video in the course and Sam speaks quite slowly, I'd highly recommend using this speed hack to watch the videos at 2x speed or faster.
(I was able to watch them at 3x to 3.5x without losing comprehension.)
Facebook ads only
All of Week 5 is devoted to Facebook ads, and that's the only ad training you receive inside Consulting Accelerator.
Google ads, YouTube ads, LinkedIn ads, etc… all they get is a passing mention, at best.
This isn't such a big deal since it's highly recommended you build your business via organic methods anyway, but I do see it as a limitation for more advanced students who are ready to scale their business.
At the very least, I would have liked to see a clear explanation of when to run Facebook ads vs other ads. The impression I got from the training is that Facebook ads will work well for any niche, which is doubtful.
Not so engaging presentations
Most of the lessons in the course are Sam talking at length while showing a few slides or sharing his screen. It's a presentation style that might be a little dry for some.
You can get a feel for it by watching the video below, which is a lesson from Consulting Accelerator that Sam posted to YouTube:
If you find that style of presentation a bit boring, you're probably not going to enjoy the full course.
5 More Things You Should Know About Consulting Accelerator
What Exactly Is Included In The Course?
There are three main parts of Consulting Accelerator 2.0:
Core video training
Private community
Twice weekly Q&A calls
The core video training runs about 110 hours in total.
Here's how it breaks down:
Section
Content
Watch Time
Welcome To A New World
Overview of how the course works.
5 short videos
40 minutes
Week 1 – Fundamentals and Foundations
Core business principles, picking a niche, crafting and testing your offer.
Overview, 7 core lessons, downloads, worksheets
15 hours
Week 2 – New Paradigm & World View
All about mindset, rewiring thoughts and beliefs.
Overview, 7 core lessons, downloads, worksheets
18 hours
Week 3 – Alchemy of Client Conversion
How to sell.
Overview, 5 core lessons, downloads, worksheets
9 hours
Week 4 – Alchemy of Client Attraction
How to generate warm leads for your business, planning your first 30 days.
Overview, 7 core lessons, downloads, worksheets
24 hours
Week 5 – Fractal Facebook Evolution
Facebook ads training.
Overview, 13 core lessons, downloads, worksheets
24 hours
Week 6 – Minimum Viable Service Delivery
Refining your offer, outsourcing, project management, finances, automation.
Overview, 7 core lessons, downloads, worksheets
14 hours
Week 7 – The Next Level
Teaser for Sam's more advanced training.
Overview, 3 core lessons
3 hours
DM Bonus
How to become a digital marketer and offer DM services to clients.
Overview, 6 core lessons, downloads, worksheets
3 hours
Important note: the course material is made available one week at a time.
I emailed support about this and was told it is possible to get access to all the course materials right away, so long as you waive your right to a refund…
(More info about the refund policy above)
Each core lesson is laid out like this:
Action items at the end of each section look like this:
(You don't actually need to mark the action items complete to move on, but it's recommended that you do.)
See previous sections of this review for info on the private community and the Q&A Calls.
What do you get with the free trial of Consulting Accelerator?
The free trial gives you access to ~30% of the core course material – all of the Week 1 lessons, plus a few lessons from Weeks 2 through 5 – and all the Q&A call recordings.
Here's the official comparison:
With the free trial, you'll only be able to follow the training sequentially up until the end of Week 2, Lesson 2.
And the "Trial FB Group" they mention above is the free Facebook group that anyone can join, whether they sign up for the free trial of CA or not.
How to cancel the free trial of Consulting Accelerator
Make sure you're logged into your account, then go to Profile > Billing Info. There you'll see a button to cancel.
Click that button and you'll be asked to confirm the cancellation…
Your paid membership comes with physical workbooks
"When you join Consulting Accelerator we ship you a boxset of physical training materials to provide the ultimate learning experience."
That's how the workbooks are described on this CA info page:
Once you sign up as a paid member, you're asked to enter your shipping address so they can send the workbooks to you.
Since I travel a lot, I chose NOT to receive the workbooks – I had to email support to opt out – so I can't comment on them directly.
I have seen the occasional post in the private community praising the workbooks…
And it's commendable that Sam has spent so much money putting the workbooks together and shipping them out to students.
Especially since Consulting Accelerator would likely sell just as well if it was entirely digital.
That said, I haven't seen much buzz about the workbooks from students overall.
If you're more of a tactile person and would like to have a physical copy of some of the course material, the workbooks will probably serve you well.
Otherwise, you probably won't use them much.
Referral Program ($500 Discount + Reward)
Sign up for Consulting Accelerator – even just the free trial – and you'll be able to invite friends. Your friends will get a 7-day free trial and receive a $500 discount on the full program. And you'll receive a $500 reward for every friend who becomes a paid member.
Here's what it looks like once you're signed up:
Unfair Criticisms
My research uncovered many criticisms of Sam Ovens and Consulting Accelerator.
I've listed those I found to be valid above.
Here's a quick list of criticisms I found to be unfair…
Sam teaches basic stuff you could learn from reading a few books?
You probably could, but you'd have to piece everything together yourself and go through lots of trial and error to come up with a process similar to what Sam lays out step-by-step inside Consulting Accelerator.
This criticism appears a few places online.
You'll see it on Reddit:
And in this Coffeezilla interview with an unhappy CA student:
In the description for that video on YouTube, they list out "14 books and 2 Udemy Courses that will teach you the basics of business for LESS."
I've read many of the books listed there and taken a handful of Udemy courses… and it's clear to me that the value in Sam's course FAR exceeds what you'll get from such a DIY piecemeal approach.
If nothing else, Sam saves you a ton of time and frustration by having all the information assembled into one cohesive system that has been tried and tested by thousands of students.
But it's a simple thought experiment that really kills this criticism for me…
Take two people of equal ability and drive. Give one Sam's course and the other 14 books and 2 Udemy courses. Who would you bet on to build a successful business?
No contest – I'd take the CA student any day.
No proof of millionaire students?
Some critics claim that Consulting Accelerator hasn't actually helped any students become millionaires, because Sam Ovens can't name any of them. But he can, and he has.
Here's such a criticism posted to Reddit:
Meanwhile, consulting.com displays names and video testimonials of 27 students who credit Sam's training with helping them build 7-figure businesses…
So there's that.
Sam Ovens fake reviews?
Sam is quite famous for having thousands of positive students reviews. Some folks claim that these reviews are fake. But according to my research, the vast majority of them are legit.
The loudest critic on this topic is Coffeezilla, particularly in this video:
The crux of Coffeezilla's argument is that one student who left a testimonial for Sam is a little suspect.
That student's name is Dave Rogenmoser, and the video seems to show how he (a) has left similarly positive testimonials for other products/services and (b) exaggerates how much he was struggling before taking Sam's course.
I left a comment on the Coffeezilla video but never received a response:
Coffeezilla also failed to respond to several other comments similar to mine:
After seeing that Coffeezilla video, I spent a few hours further investigating Sam's reviews and Dave Rogenmoser.
My findings are summarized in this video (text version below):
The truth about Dave Rogenmoser
Dave's testimonial for Sam does come across as a little too perfect…
But it's nowhere near as shady as Coffeezilla makes it seem.
For example, Coffeezilla says Dave quit his job in 2014 "because of his successful company"…
But watch the full video on Dave's 2014 Kickstarter page – the one Coffeezilla considered so incriminating – and you won't hear any claim from Dave that he'd already built a successful company.
Instead, he makes it quite clear that he was still figuring things out.
Direct quote from the Kickstarter video (emphasis mine):
"So a while back, Chris and I both left our jobs and became full-time entrepreneurs. We moved halfway across the country to be around some of our best friends and pursue these dreams together. I feel like we don't have all the answers but we're on the path and that's what we want to do, is help people get on the path with us."
And here's some text from the Kickstarter page:
Coffeezilla also says that Dave started learning from Sam in June of 2015.
But this screenshot Dave posted to a private Facebook group shows that he actually joined Sam's training 8 months earlier, in November of 2014…
Looks to me like Dave signed up for Sam's training a few days after his Kickstarter fizzled out and he canceled the campaign…
Putting all that together, this is the more likely sequence of events:
Mid-2014 – Dave quits his job to pursue entrepreneurship.
Oct 2014 – Dave launches a product on Kickstarter, hoping to start a movement and build a community, while being very transparent about the fact that his own entrepreneurial journey had just begun.
Nov 2014 – Dave shuts down the Kickstarter and signs up for Sam Ovens' training.
A year later, Dave shared his progress in Sam's private Facebook group…
That looks pretty legit to me.
One part of Dave's testimonial that does look fishy though…
The description that appears alongside it on consulting.com:
That's not necessarily incorrect, because Dave may have "come across" Sam while he was still working a 9-to-5 job, and not actually signed up for the paid training until later.
But the description is clearly implying that Dave was able to quit his job as a direct result of taking Sam's course, which definitely wasn't the case.
So Coffeezilla's criticism is warranted on that point at least.
As for Dave Rogenmoser being "a fake testimonial giver"…
Well, he really hasn't done many testimonials overall.
Coffeezilla showed only five, and I found none more than that.
The full list:
Coffeezilla's video is from September 2019. So that's 38 months from Dave's first testimonial to the Coffeezilla video.
So one testimonial every 7.6 months.
Does that sound like someone with a habit of giving fake testimonials?
To me, it sounds more like someone who enjoys personal development, probably takes a lot of courses and tries a lot of products, and is comfortable putting himself on camera.
Given that, Coffeezilla labeling Dave "a fake testimonial giver" is pretty harsh.
And besides: based on my research, everything Dave said in his testimonial for Sam Ovens checks out.
Dave was a struggling entrepreneur when he joined Sam's training, and wasn't pretending otherwise. Twelve months later, he'd earned $100,000 by following Sam's advice.
Sorry, Coffeezilla.
I usually love your videos, but you dropped the ball on this one.
UPDATE
A few days after publishing this, Coffeezilla saw my response and realized he'd made some mistakes in his original video. He then unlisted that video and updated the description as follows…
So hats off to Coffeezilla for that.
Here are the links to those reviews he did with Sam's students:
What about the other 3000+ testimonials on Sam's website?
I checked out a bunch of the positive reviews – including several of Sam's so-called 7-figure students – and didn't find anything amiss with them.
But there is something weird going on with the 1-star reviews posted on consulting.com.
There were 11 of them listed when I checked:
I went through them all.
Only one was truly a negative review:
This one was purposely misrated by the student so more people would see it:
That other nine were all positive reviews despite having a 1-star rating.
Maybe those reviews were mistakenly rated 1 star by the students.
Or maybe they're intentionally misrated by Consulting.com to give the appearance of balance.
What do you think?
Let me know in the comments below.
Here's the bottom line with Sam Ovens' reviews
Even if you persist in thinking Dave Rogenmoser is shady…
And even if you suspect foul play with those nine 1-star reviews that actually recommend Sam's training…
There's still this:
Consulting.com lists almost 4,000 student testimonials.
The average rating from those testimonials is 4.83 stars.
Granted, Sam does incentivise students to leave testimonials.
Older students are asked to leave a testimonial to get access to updated training…
And students of Consulting Accelerator 2.0 must submit a testimonial to unlock the DM Bonus section of the course…
But those incentives can't account for so many positive testimonials.
Think about it: if you signed up for Sam's course and thought it sucked, why would you want access to the updated version or some bonus lessons?
You wouldn't.
They only way you'd want that stuff – and therefore the only reason you'd bother leaving a testimonial – is if you found Sam's training valuable and were hungry for more.
Also, as mentioned previously, after buying Consulting Accelerator myself, I checked in with friends who I saw were members of the private community…
I asked them all what they thought of the course.
13 replied.
Some noted areas where the course was lacking, and one said they didn't like it overall, but 12 of the 13 ultimately rated the course positively.
A typical response:
Given all that, it's odd to hear someone question the legitimacy of Sam's reviews.
Imagine opening up Google Maps and finding a restaurant with almost 4,000 reviews and an average rating of 4.8 stars…
Imagine you then reached out to 13 friends who had been to that restaurant, and all but one told you they enjoyed eating there.
Lastly, imagine you found out said restaurant offers you a free dessert in exchange for a review.
Would you come away thinking all the reviews were fake?
No, me neither.
I'd come away asking Google Maps for directions.
WRAP UP
Are Sam's students actually getting results?
Many courses will show you generic praise from students who haven't actually achieved success themselves. But it's clear that many CA students are seeing tangible positive results by following the training.
I see many of them "ringing the bell" inside the private CA community (average of 2 per day):
And over at consulting.com you'll see 800+ students who've reported earning 5 figures or more thanks to Sam's training…
That said, you are by no means guaranteed to build a successful business if you sign up for Consulting Accelerator.
I stand firm that the program is not a good fit for everyone.
These next two sections will help you decide if it's a good fit for you.
You should sign up for Consulting Accelerator if…
Consulting Accelerator is worth it if you fit one of these three descriptions (click the links for more info)…
You should NOT sign up for Consulting Accelerator if…
You have less than 10 hours per week to devote to the course
You expect building a business to be fast or easy
You hate sales or don't want to learn how to sell
You've watched the free lesson Sam posted to YouTube

and didn't like the content
If any of these describe you, please don't take the course.
How to join Consulting Accelerator
I recommend first signing up for the free 7-day trial.
Sign up that way and you'll also get a $500 discount if you upgrade to the full program.
There are a couple of other pricing options available (detailed above), but the trial + discount path should work best for most people.
If you're happy with the free trial and want to go further, you'll find a link to "upgrade your account" within the training and can upgrade from there.
Or, if you're not feeling it, follow the instructions here to cancel the free trial so you don't get charged for the full program.
Consulting Accelerator Alternatives
If you like Sam Ovens but don't want to join CA for whatever reason, your best bet is to check out his YouTube channel.
Sam has hundreds of videos posted there, the majority of them business-related.
Here's a video from the channel that I found to be particularly good:
Beyond that, if you're looking for other ways to build an online business or make money online, consider signing up for my free weekly newsletter…
Or check out in-depth reviews of other online courses here.
Your Consulting Accelerator Review
Have you ever signed up for Sam Ovens' Consulting Accelerator program?
Please consider leaving a review below – good or bad – doesn't matter so long as it's helpful to our readers.
Thanks for your support!